SNORKELING INTO A LIFESTYLE
Snorkeling is a popular recreational activity especially in tropical locations equipped with a mask, snorkel, fins and life jackets. Suitable for both children and beginners, it provides an opportunity to observe underwater life in a natural setting without complicated equipment and special training.
How to book ? very easy and simple, click Book Now button, select the option on the left side and then select the date
BLUE LAGOON AND TANJUNG JEPUN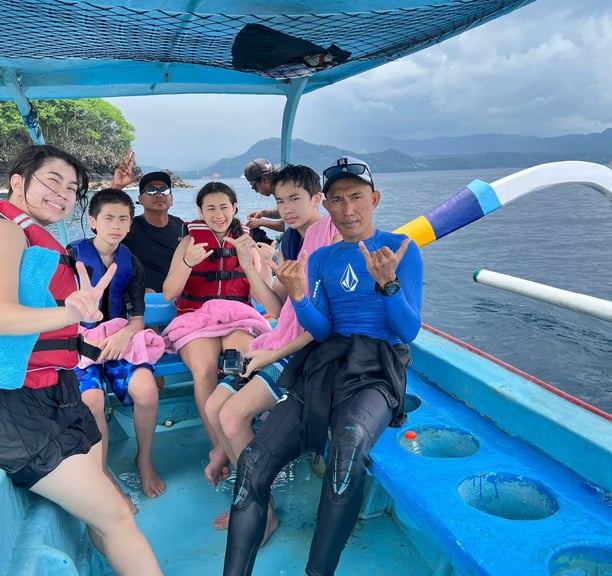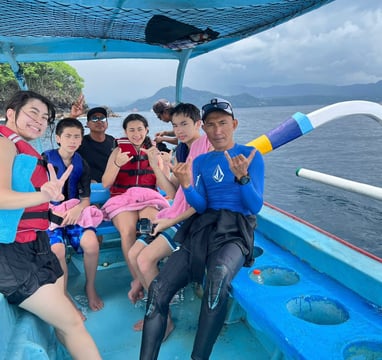 Blue Lagoon and Tanjung Jepun are the most beautiful snorkeling spots in Bali, lots of colorful fish and coral reefs, especially Nemo. If you are lucky you can swim with the turtles. Starting from a boat ride from the beach for about 20 minutes, first we snorkel at Tanjung Jepun for one hour then move to the Blue Lagoon other one hour. After 2 hours snorkeling, we go to the boat back to the beach, then have a shower and lunch at our restaurant. The best time to snorkeling is between 9:00am to 12:00pm.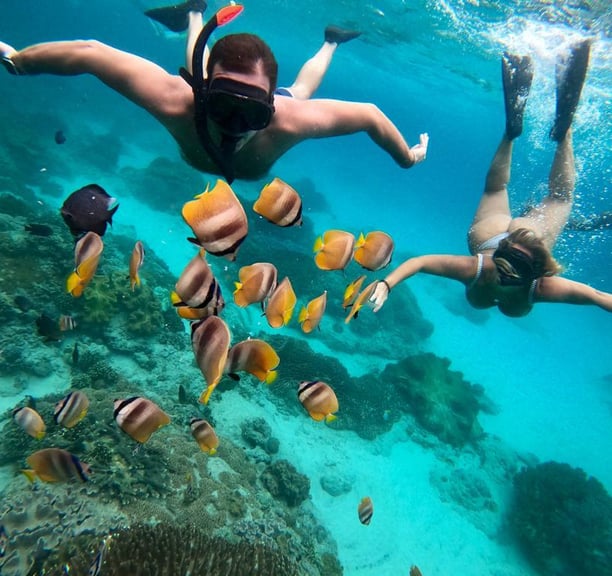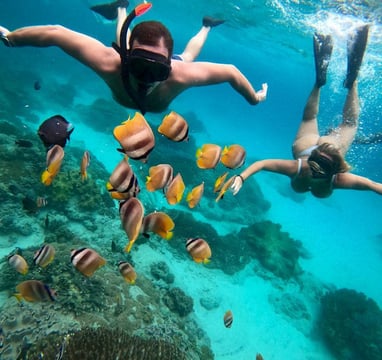 Ignore the time table, you can come anytime before 1 pm
± 09:30 meet us in front of Puri Rai restaurant, check the equipment and briefing.
± 10:00 take a boat approximately 20 minutes from the beach to the snorkeling spots.
± 10:20 start snorkeling in Tanjung Jepun.
± 11:30 Sorkeling at Blue Lagoon.
± 12:30 get on the boat and return to meeting point and then have a shower
± 13:00 Have lunch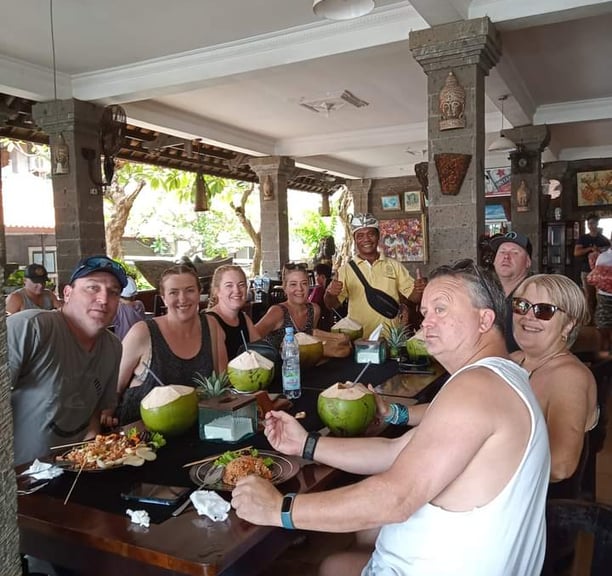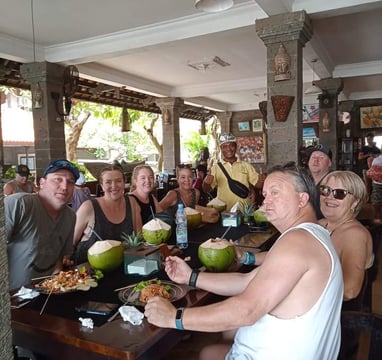 We serve lunch after the snorkeling season at at the best restaurant in Padangbai is Puri Rai Restaurant . The menu of our lunch is Indonesian like fried rice/ Nasi Goreng, fried noodle/Mie Goreng , Capcay with rice and also we serve fresh young coconut.
Snorkeling to Blue Lagoon And Tanjung Jepun Include Lunch
INCLUDE :
Ticket

Welcome drink: young coconut

Full set snorkeling equipment, fins, mask, snorkel and life jacket

Boat ( sharing or private )

Guide

2 hours snorkeling at Blue lagoon and Tanjung Jepun

Lunch

Mineral water

Fresh young coconut

Shower facility
250 k
Automatic discount if you are more than 2 people